Forrestfield Vet Hospital
(08) 9453 1290
High Wycombe Vet Hospital
(08) 9454 6915
Meet our Team
at Forrestfield and High Wycombe Vet Hospitals
Because we operate both the Forrestfield and High Wycombe Vet Hospitals, all of our Veterinary Surgeons and Veterinary Nurses work at both hospitals on a rostered basis.
Our nurses are a valuable part of the team at Forrestfield & High Wycombe Vets. All of our nursing staff have completed formal training to be certified as qualified Veterinary Nurses. They are all registered with the Veterinary Surgeons Board of WA. It is likely that your first contact with the hospital will be with one of their friendly faces.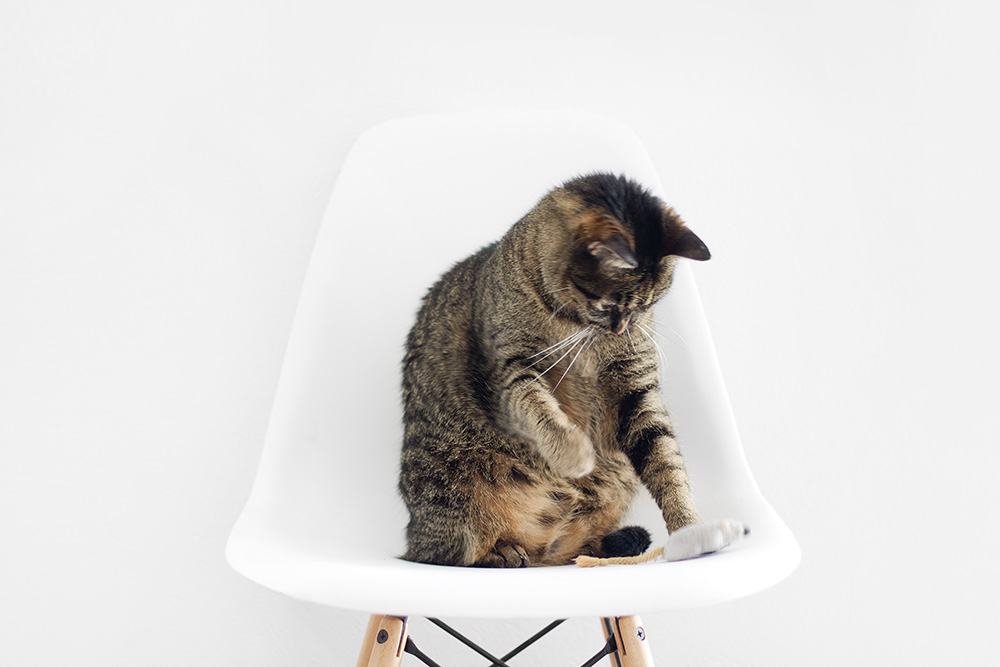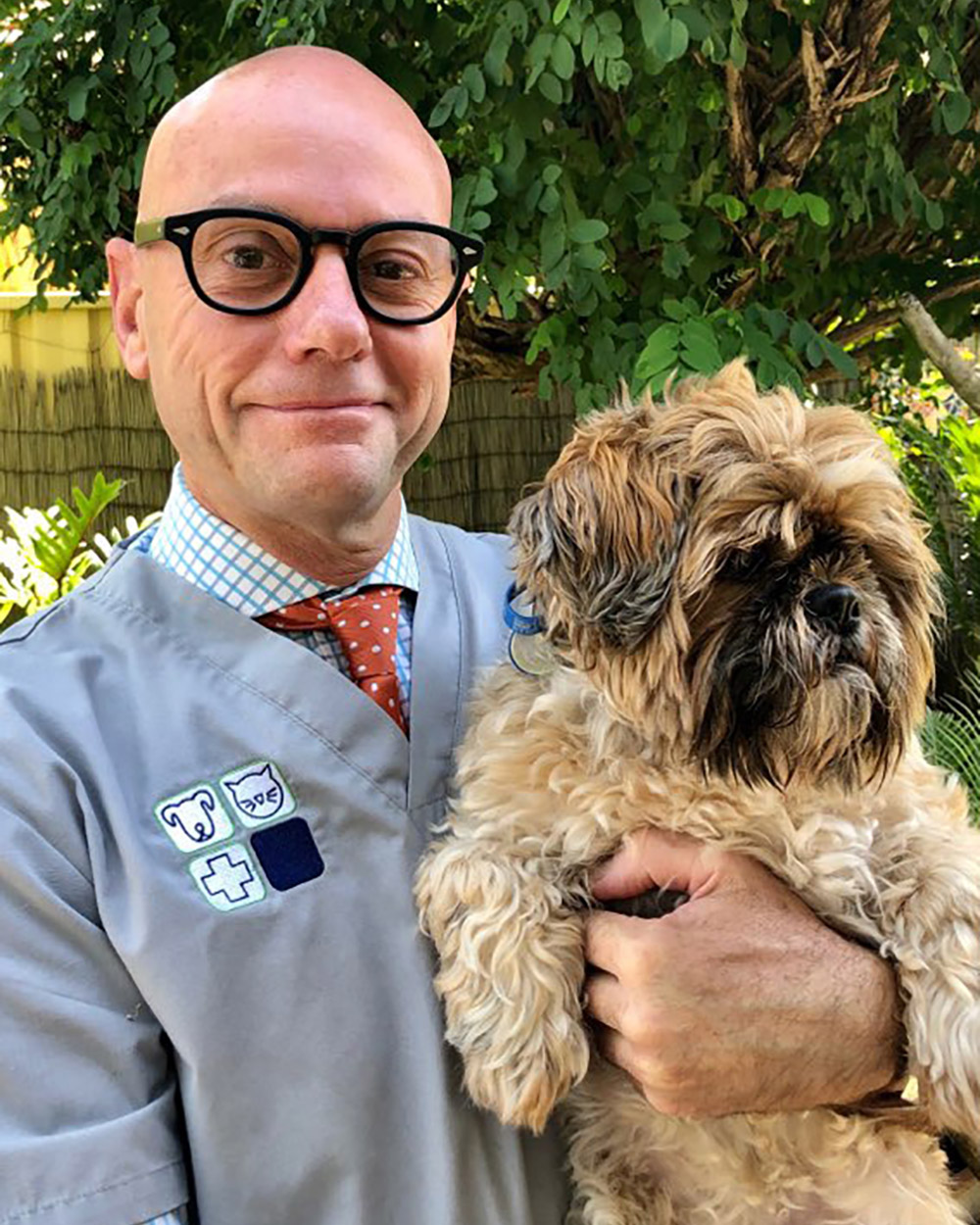 Dr Neville Hoes
Veterinary Surgeon & Practice Manager
Dr Neville Hoes has been associated with Forrestfield Veterinary Hospital for an abundance of years and has been an owner/partner of the practice since 1989. With pride, he has seen the practice grow from its early small beginnings as a mainly horse practice in a semi-rural area, to the entirely small animal, multi-vet modern facility it is today.
Although interested in all aspects of dog and cat veterinary work, Neville's particular interest is in small animal surgery and orthopaedics. He is a highly experienced and competent surgeon who regularly performs complex procedures. Married with two daughters, Neville's family also includes Martha the Shih Tzu, as well as 2 Moggie cats from the hospital who's names are Garfield and Polly.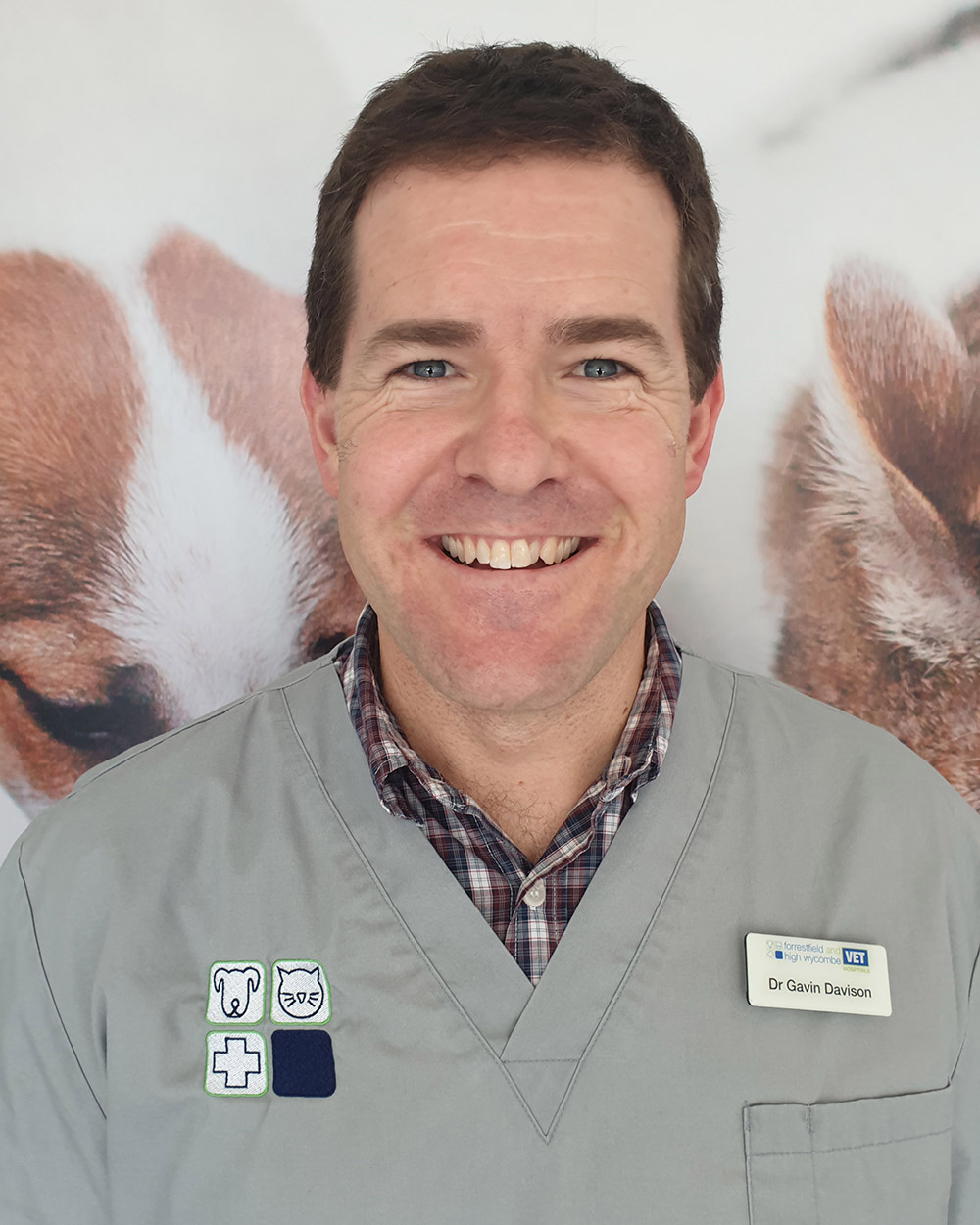 Dr Gavin Davison
Veterinary Surgeon & Practice Manager
Originally from South Africa, Gavin worked extensively as a vet in the United Kingdom, as well as in South Africa, before moving to Perth. In 2002, he joined Forrestfield Veterinary Hospital. As an owner/partner of the practice since 2004, Gavin's dedication and veterinary skill has made a huge contribution to the growth and development of the practice, making it into what it is today.
Gavin prides himself on his thorough approach to cases and communication skills. He is an excellent surgeon and he enjoys all types of surgery, especially the more complex soft tissue and orthopaedic procedures that are regularly performed at our two hospitals. Gavin's family includes his wife and 2 sons.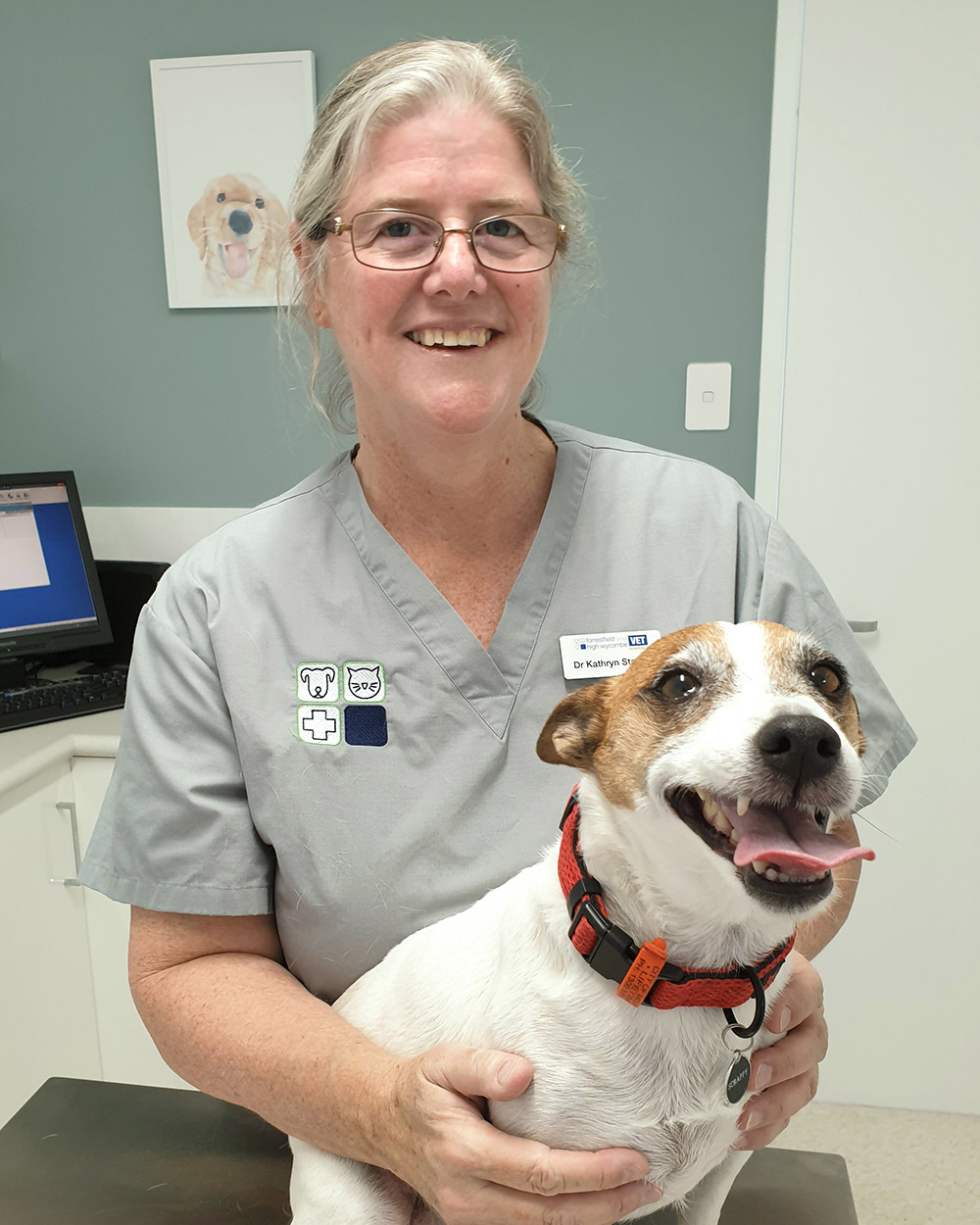 Dr Kathryn Starling
Veterinary Surgeon
Kathryn is warm natured and has been a part of Forrestfield Veterinary Hospital since starting as a senior associate vet in 1994. Despite taking an extended break to raise her 2 boys, Kathryn returned to the practice in 2008 and has become established, once again, as a valued member of the veterinary staff.
As a very experienced vet, Kathryn's interests lie in all aspects of medicine, in particular dermatology. She enjoys thorough medical diagnostic work-up and regularly attends continuing veterinary education courses in her spare time. At home, Kathryn is kept busy taking care of her husband, 2 sons and a Jack Russell Terrier.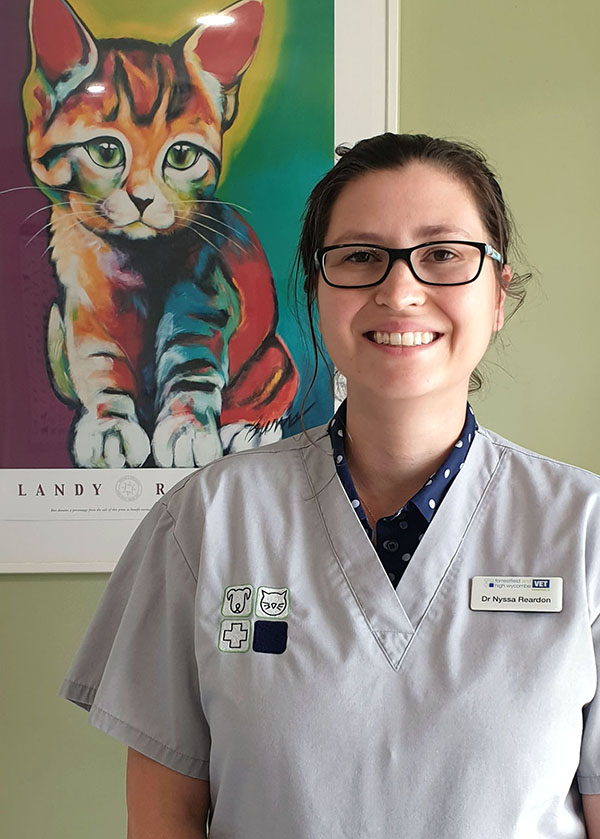 Dr Nyssa Reardon
Veterinary Surgeon
Nyssa is a great communicator with a bright and positive attitude that is well known to our hospital clients. Her skills as an outstanding student while at university, graduating near the top of her class, has translated well into private veterinary practice. Nyssa has a reputation amongst the staff for her amazing veterinary knowledge base and recall.
Her particular interests lie in medicine as she enjoys the challenge of working up a medical case. Specific interests also include dermatology and ophthalmology. A self-professed "geek", Nyssa and her husband have "fur-baby" named Theodore, who was a stray from our hospital as well as their (human) daughter.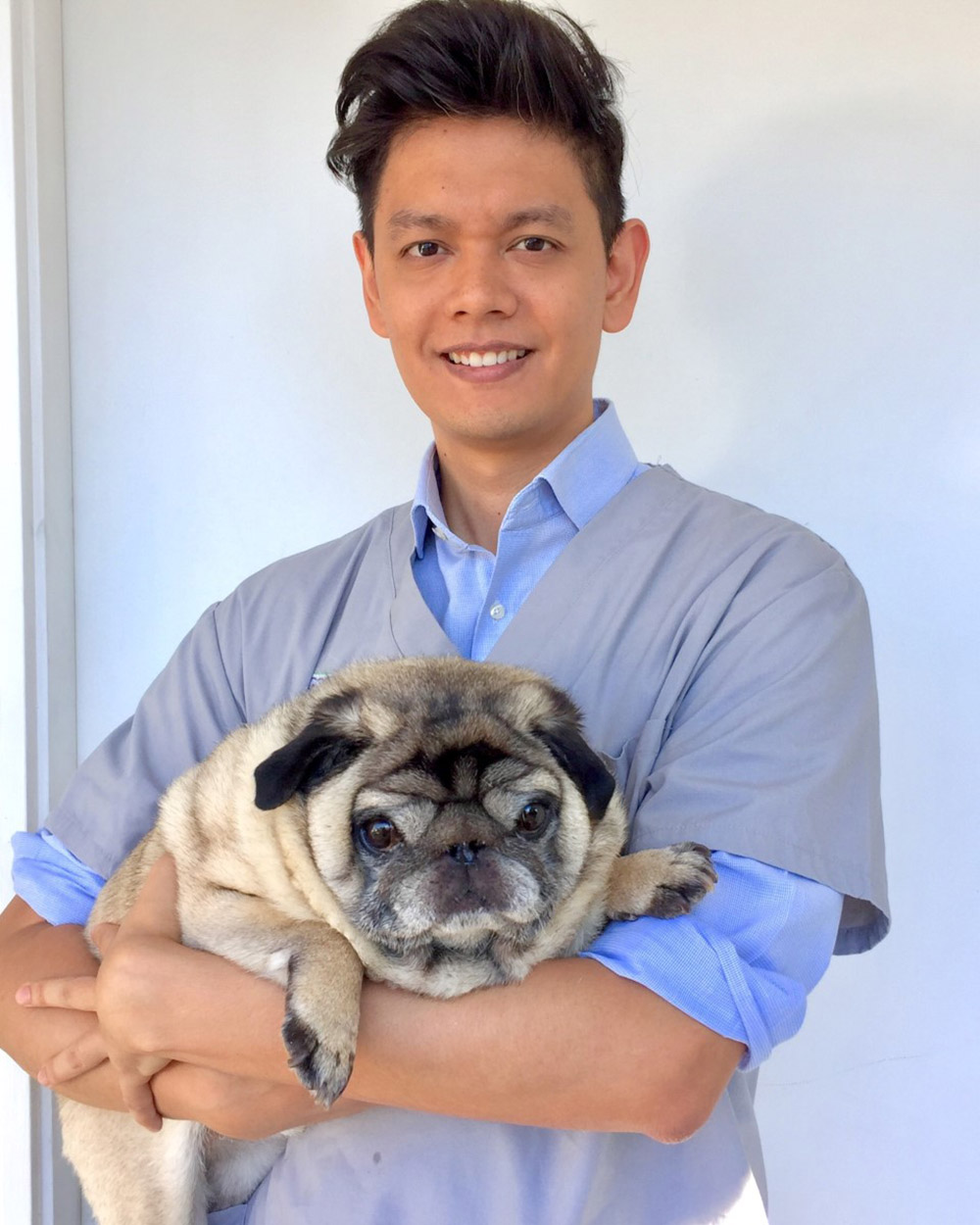 Dr Simon Lau
Veterinary Surgeon
Simon has developed quite a following of clients and patients alike, thanks to his big smile and gentle nature. Growing up on a farm in New Zealand initially sparked Simon's interest in animals before moving to Perth as a teenager.
Interested in all aspects of veterinary medicine, Simon particularly enjoys the challenge of new surgical techniques. In his spare time, he enjoys playing tennis and is an avid rugby and football fan. Pet wise, Simon has a Pug and enjoys looking after his koi fish.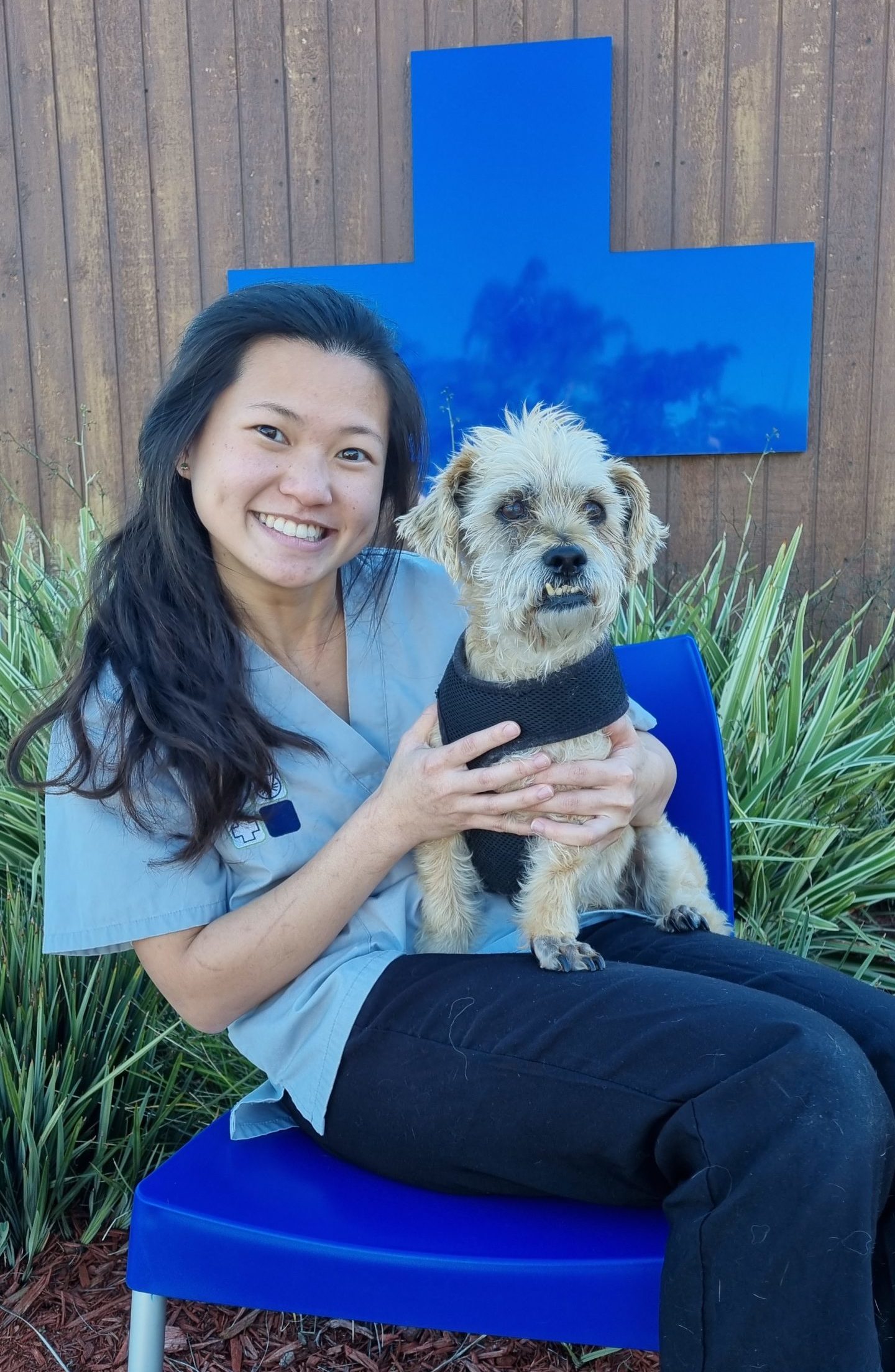 Dr Chermaine Lim
Veterinary Surgeon
Don't let her small stature fool you, Chermaine is our little "pocket rocket!" She's small, energetic and is always eager to give out the tasty snacks to all the dogs and cats! Chermaine is great at passing on little tips and tricks she has learnt since becoming vet and is perpetually keen to expand her surgical skills and knowledge. 
As a lover of pets of the small variety, Chermaine takes care of many bunnies and birdies at work and at home.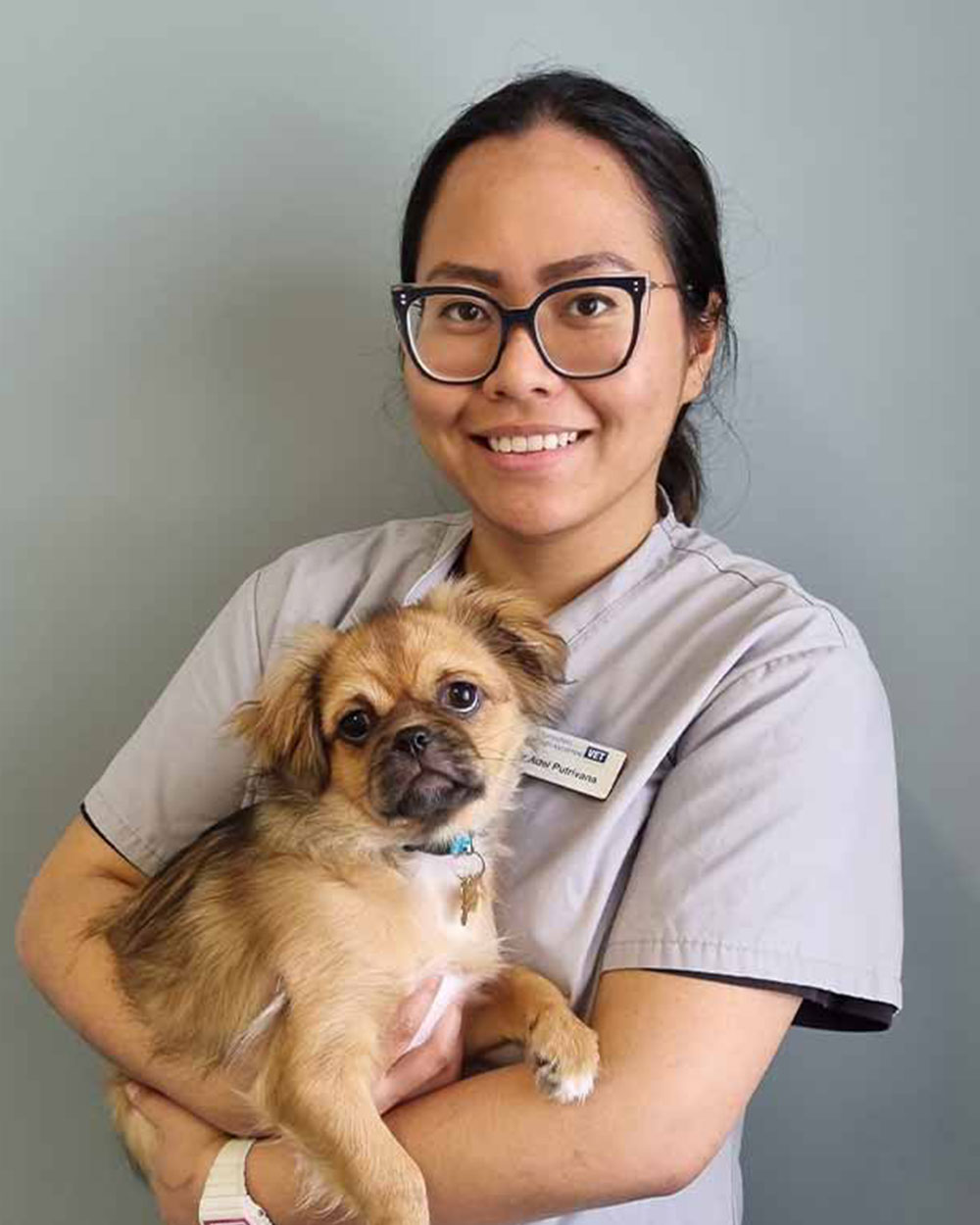 Dr Adel Putrivana
Veterinary Surgeon
Adel is very bubbly and regularly entertains the rest of the staff with her random cat noises. She enjoys performing surgeries, particularly soft tissue and working up interesting dermatology cases. Adel also shows great enthusiasm when she meets all the balls of fluff that come in, the smaller the better!
Adel also loves to cook, play video games and spend time with her partner and their dopey little Tibetian Spaniel.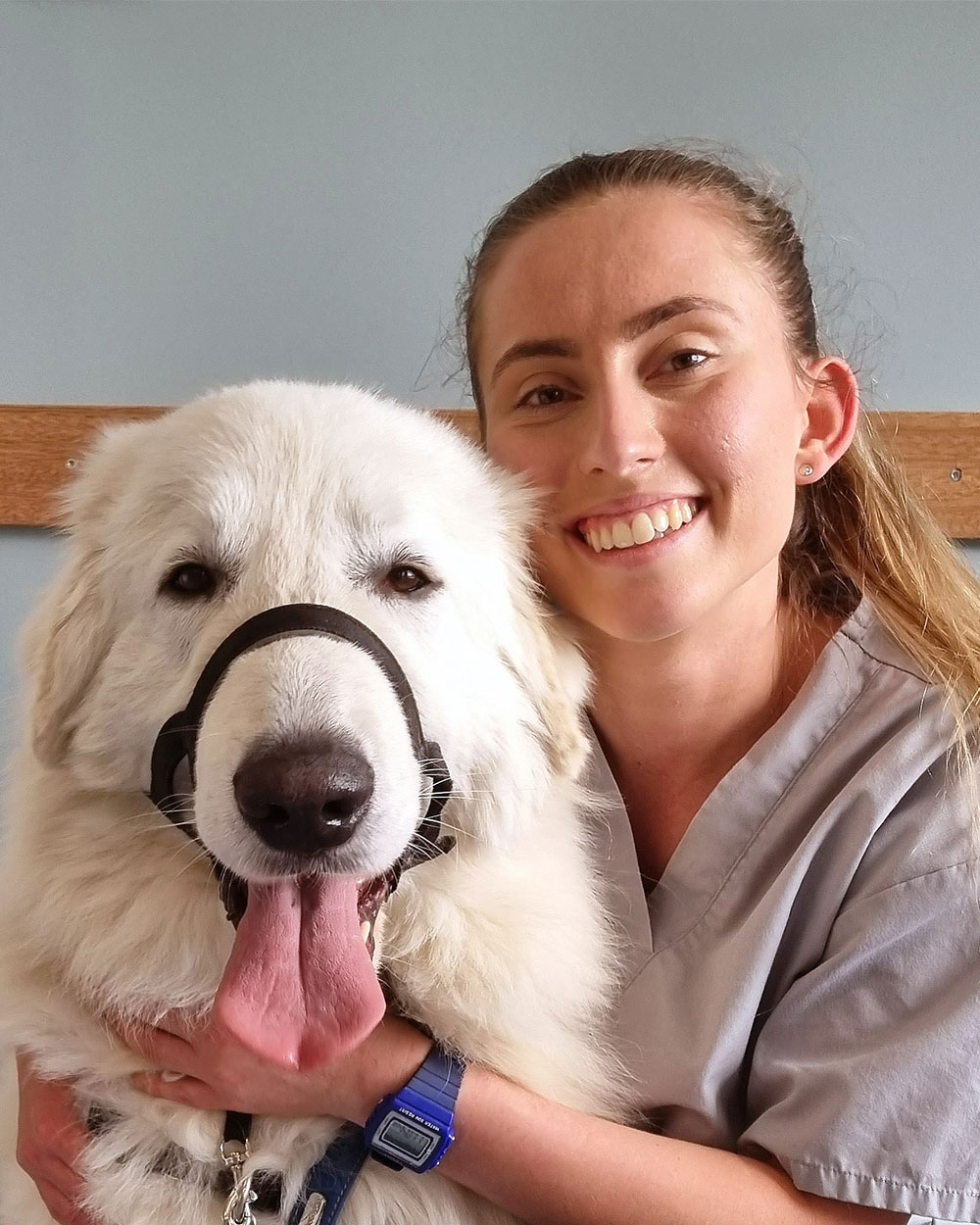 Dr Khloe Willmott
Veterinary Surgeon
Smart and easy going, Khloe enjoys the variety that the veterinary industry has to offer. She enjoys learning and researching for medical cases and it is also not uncommon to find her sitting on the floor having lunch in the company of a patient.
Khloe LOVES all the big dogs that she meets, especially the ones who think they are "small dogs" and try to sit in her lap! This love for big dogs definitely stems from her 2 fluffy boys, Shaggy the Border Collie X and Teddy the Maremma.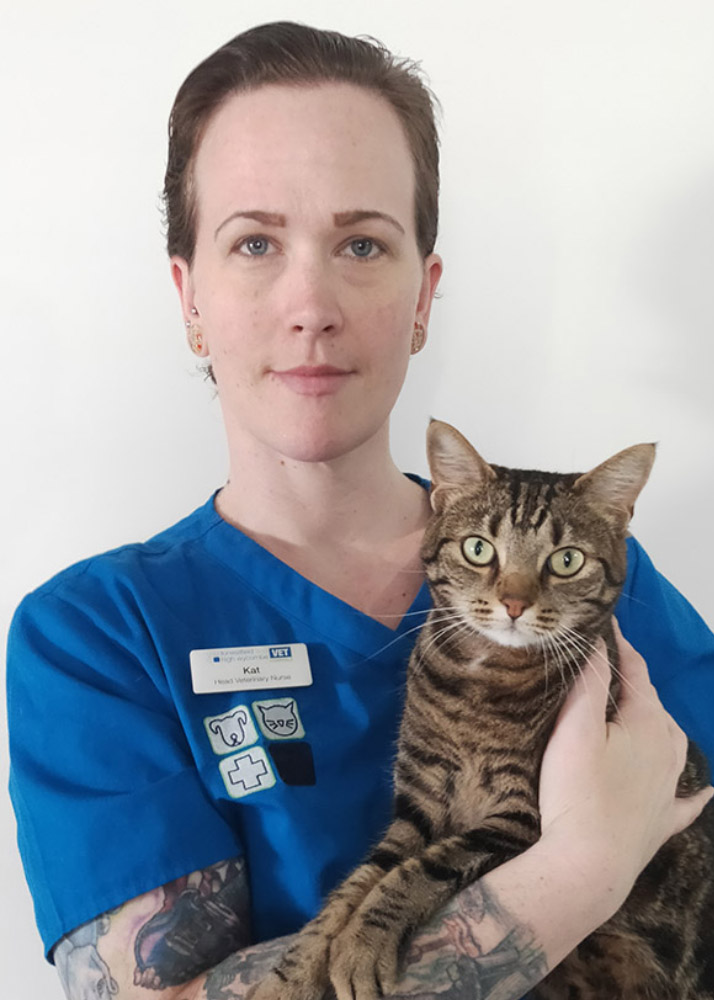 Kat
Head Vet Nurse
Kat is our "horror movie buff" and loves a bit of ink. She goes the extra mile for clients and in addition to her excellent nursing skills, Kat also assists with management tasks involving the hospitals, our nursing staff and clientele. As well as handling her many tasks as a Head Nurse, she also has her own furry family to keep her busy. Kat has 2 cats and a dog. Lightning and Mohan are re-homed kittens from the hospitals and Raven is just a wonderful "Labradork".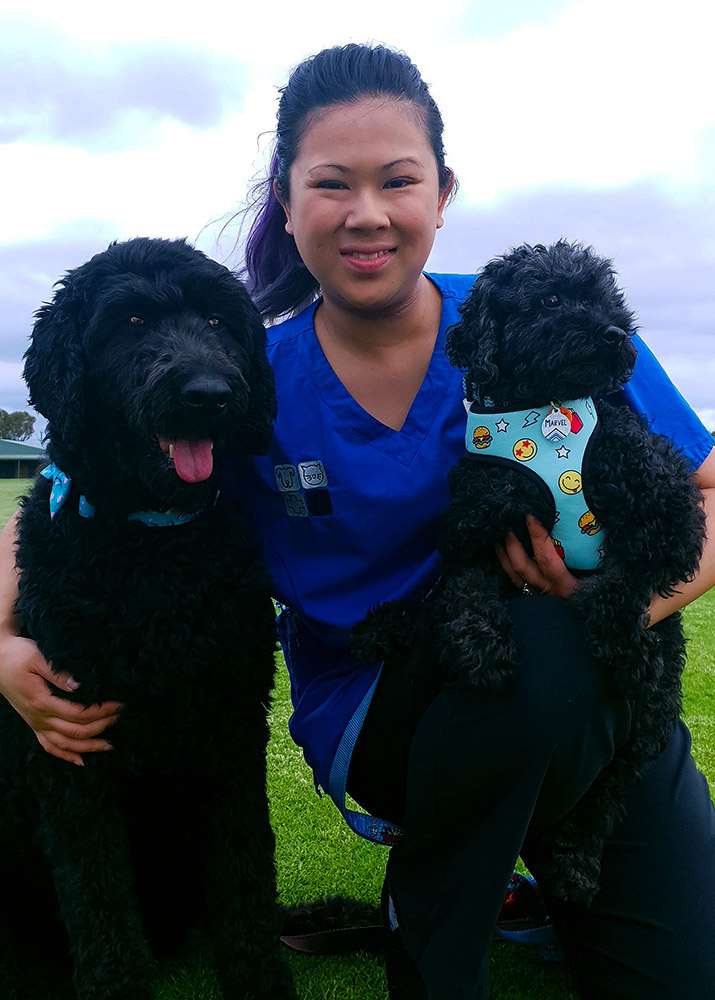 Maybelline
Head Vet Nurse
Maybelline is a happy nurse who greets clients with a smile and patients with a scratch (*if they will allow it). The skills and support she has gained over the years have allowed her to become Head Nurse and she is always eager to improve herself. Maybelline is the coordinator of our Puppy Socialisation Classes, assists with the practice marketing and has an interest in emergency medicine and nursing. Her other great loves are cupcakes, shoes and her two dogs, Disney the Groodle and Marvel the Mini Poodle.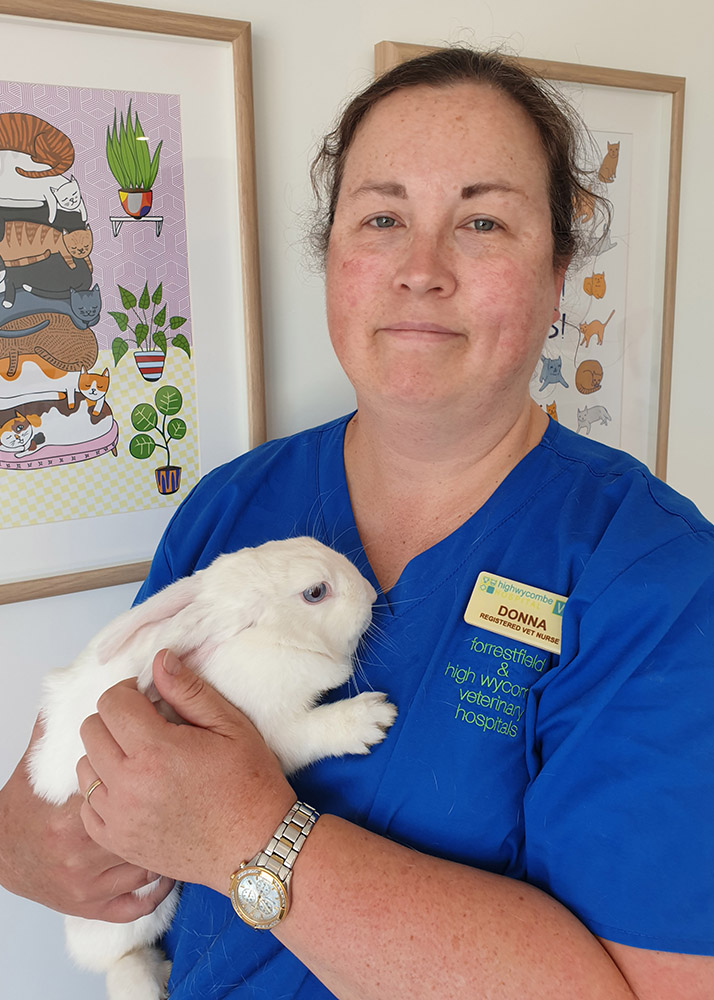 Donna
Senior Vet Nurse
Donna has been with us here at our hospitals for a number of years now and has a reputation amongst the staff for her excellent grooming skills. After a brief period away from the hospitals to spend more time with her children, Donna returned to us and is well and truly back in the fold. As well as being a valued member of our team, she is also a valued member of the community, contributing to the Kalamunda volunteer fire-fighting brigade. Donna has her cat Diego who was a stray adopted from the hospital that she looks after in addition to her two girls and her husband.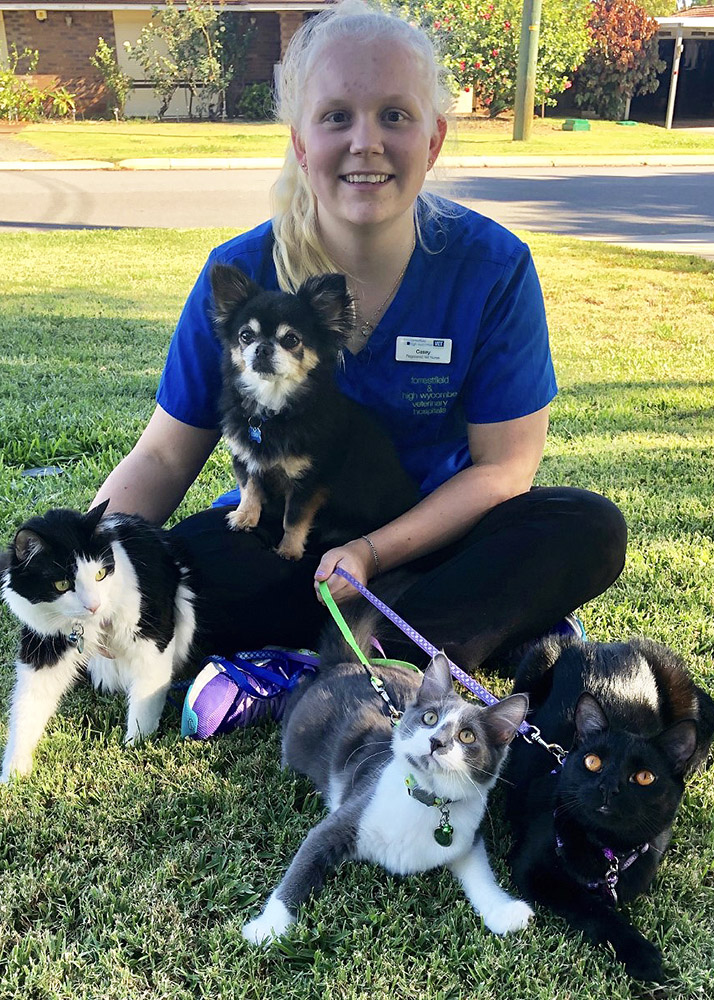 Casey
Senior Vet Nurse
Casey is a very organised nurse. She keeps on top of her tasks but also has time for a good pat and cuddle of our patients. Casey is our resident "Crazy Cat Lady" and is completely obsessed with her three kitties. Nala, Millie and Nugget were all strays from the hospital and all "enjoy" going for walkies on their harnesses. She also has much love for Gizmo, her "little old man" Chihuahua.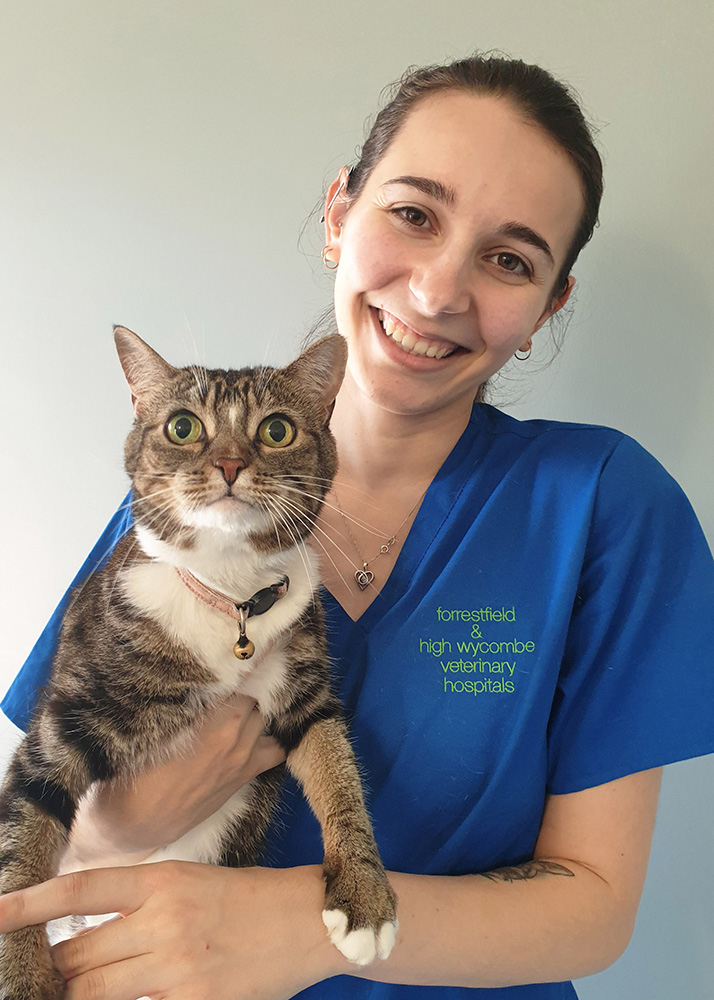 Belinda
Registered Vet Nurse
Belinda is always greeting our clients with a big smile!
She is dedicated to working with any animal, shape or form and is fond of diagnostic work ups in the hospitals. Belinda is also mother to a mischievous Domestic Short Hair named Kitty and in her spare time, extends her love of animals to sanctuaries near and far.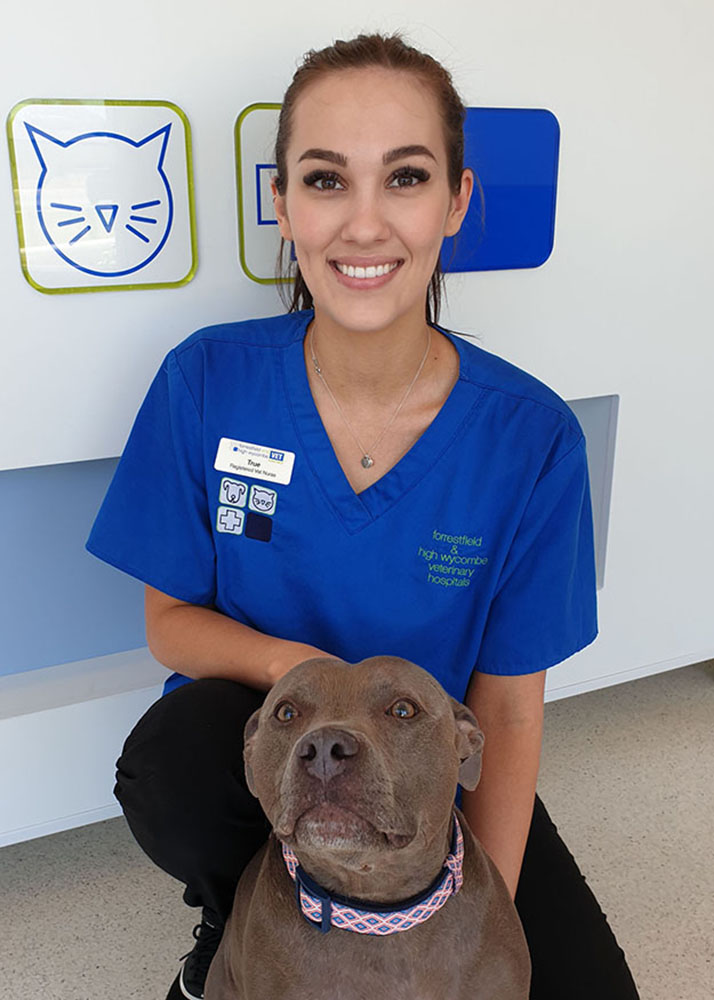 True
Registered Vet Nurse
True appreciates the many different cases that come through the doors, but the best part of her job is nursing very unwell patients back to health again and watching them go home to their families. Apart from nursing, True is "all about the Staffies!" She and her pup, Lola (the Staffy!), even have matching PJs! We think Alfalfa Sprout Jones and Dorothy Lila Jones, her 2 British Short Hairs are very jelly!
"Excellent staff who really care and vets who take the time to do things right."
–Jason Rowland, 5-Star Google Review, High Wycombe Vet Hospital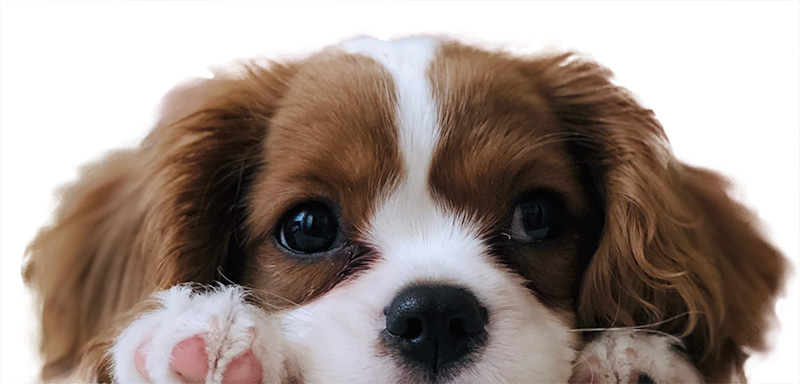 Consulting Hours
Weekdays: 9–11am and 4–7pm
Saturday: 9am–12pm and 5–6pm
Sunday: 9–10am and 5–6pm
Public holidays: 9–10am and 5–6pm
Consultations by appointment
Office Open
Weekdays: 8am–7pm
Saturday: 8:30am–12pm and 5–6pm
Sunday: 9–10am and 5–6pm
Public Holidays: 9–10am and 5–6pm
Consulting Hours
Weekdays: 9–11am and 4–7pm
Saturday: 9–12pm
Sunday: 12–1pm
Public Holidays: Closed
Consultations by appointment